"Immediately very likeable. There's a certain flavour to Beautiful Nubia's music which is a sure and pleasurable thing. His lyrics speak for humans in general - through a poetry of traditional fable, modern clear-sightedness, balance and good humour - and his band are consistently right on the button. If they don't melt your heart, seek help." - Rick Sanders - fRoots
---
---
---
HELEN OF THE GOOD TIDINGS - the acoustic precursor to OLUMUYIWA - is now available on Apple Music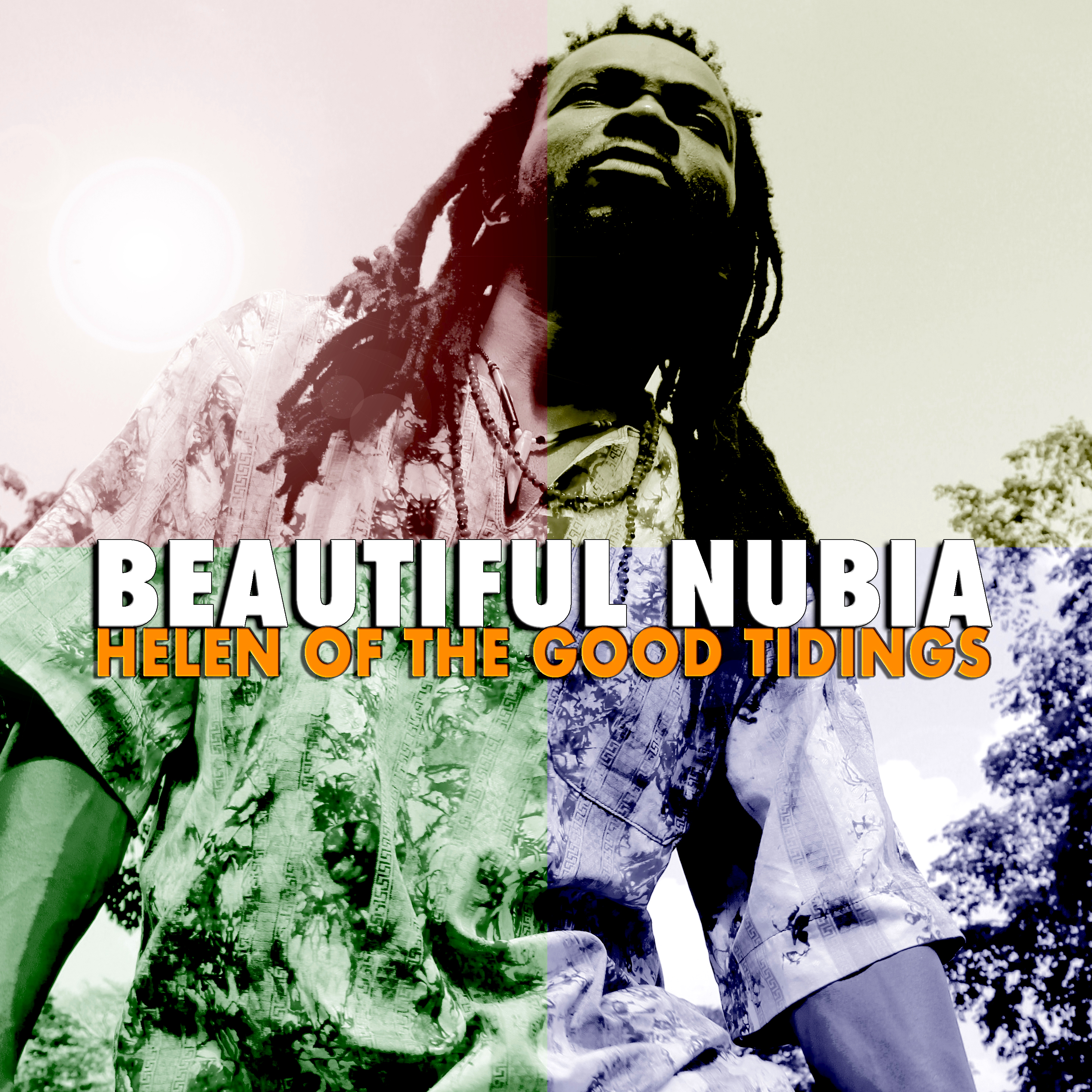 ---
---
OLUMUYIWA, our new 15-track album is now available at Apple Music. Also at BoomPlay, Spotify, YouTube Music, Amazon Music, Qobuz, Deezer, etc.

---
---
ALL THE STUDIO, ACOUSTIC AND LIVE ALBUMS (490 TRACKS) AVAILABLE ONLINE.
TO GET THEM ON Apple Music-iTunes: CLICK HERE, HERE and HERE
Also available at Spotify, YouTube Music, Deezer, Amazon Music, BoomPlay, etc.
---
---
 THE BOOKS OF BEAUTIFUL NUBIA
SOUNDS OF JOY (an autobiography)
The autobiography of Beautiful Nubia. Follows the artist's story from birth in 1968 to the release of his iconic Jangbalajugbu album in 2002.
BOOK OF SONGS (lyrics)
Lyrics to 188 original songs released between 1997 and 2018. Describes Beautiful Nubia's songwriting process and includes stories/anecdotes about the songs
CITADEL BLUES (fiction)
Young Chike Afare falls in love and then in trouble. Spread over two university semesters, Citadel Blues showcases the beauty and energy of youth, and the difficult choices faced by young people in Nigeria.
A WORDMERCHANT'S LOGBOOK (poetry)
Beautiful Nubia's 4th volume of poetry. Very accessible poems, emotive yet analytic, evocative and moving. The kind of poems you can dance to! 
IN THE CIRCLE OF THE HAPPY MOON (children's book)
Baby Squirrel has been waiting a long time for his moment in the circle of the happy moon. No one is going to stop him!

GET THEM ALL 
1. DIRECTLY FROM US: We will deliver to you anywhere in Nigeria and around the world. Contact 08137755008 or eniobanke@gmail.com to order.
2. THE BOOKSELLERS, 52 Magazine Road, Jericho, Ibadan / City Plaza, 7 Rubuka Close, off Nkwere St, off Ahmadu Bello Way, Garki II, Abuja.
3. ROVING HEIGHTS BOOKS, Lagos: 28, Ogunlana Drive, Surulere, Lagos / Abuja: Block B, Shop 4.1, CVS Plaza, Ademola Adetokunbo Cres, Wuse II
---
CATCH UP: 
Watch recordings
of our recent live and online concerts on our
YouTube channel
!